SUPER ROCKER
CARBON ULTRA LIGHT
« Lou Reed »
Sizes: 162 / 170 / 178 / 186 / 194
€ 700.00
[touring-freeride-big mountain-fun]
You demand all that a ski can give… take the SCHWARZTOR
The SCHWARZTOR is an ULTRALIGHT mountain-allrounder for long touring and multi terrain skiing wide enough for serious powder.
It is another of the most successful ski from OGSO. It is easy to handle and extremely versatile to all snow conditions. The CARBON ultra-lightness makes it sprightly and energetic.
With the SUPER ROCKER it is made to turn. It is extremely versatile in all snow and mountain conditions. The short camber makes it extremely agile enjoying short curves and forgiving any mistakes.
The long and high nose tip lets the ski arise and float on the snow and permits you to lean more forward or to stay equilibrated NO MORE LEANING BACK. Having the gravity of your body balanced and centered helps you save a lot of energy and permits you additional reactivity.
Anything that can happen in the mountain is good for you and your ski will handle any situation.
The bottom sheet is the ISOSPORT 7510 highest standard racing
Is a fun ski for ski-touring. When skiing balanced in an equilibria middle position you surf smoothly and relaxed having an absolute exceptional experience. Being ultra-light, the ski is shifted and displaced easily which makes it extremely energetic and interactive.
The ski is vivid and follows your movements instantaneously, maximal reactivity in the snow. Curves come easy, yet once you put some pressure on the edges it will hang on the snow hard and it will give a precise and determined control. A real versatile fun ski that you can ski without any effort.
It is made for any level of skier that wants to ski effortless in difficult and very technical terrain or just wants to pivot between the trees. A ski mutant.
– Uphill oriented [touring-elevation-fun = ELEFUN]
– Very well suited for long tours
– Mutant ski, versatile off-piste and on-piste, one for all ski, good on any snow conditions
– Extremely light, efficient in the curves, pivots easily
– Short and flat camber has less contact with the snow makes you save a lot of muscular energy
– Bottom sheet pro quality race level with 15% carbon [ISOSPORT 7500]
– High rising super nose spatula minimizing the risk to plunge into the snow
– Pro components, tail shock absorber, binding inlays, steel race edges
– Performance-flex and stiff-torsion, enhanced by vibration absorbing technology
The SUPER ROCKER has less surface that is in contact with the snow and therefore it facilitates turns and permits you to pivot. The ski in combination of the ULTRALIGHT CARBON FIBER CONSTRUCTION is extremely light and permits you to change your ski position any instant.
The carbon intensifies this featherweight ski feeling while the aramid fibers bring back the natural balance and comfortable touch. Turns come effortlessly. The short surface contact makes the ski vivid and agile. The PERFORMANCE-FLEX has been engineered to accentuate the super rocker short and flat camber; you can give maximum pressure under your foot instantly to the snow.
The ski is made for any skier who looks forward to enjoying a ski tour easier and longer.
The super rocker has an early and proportional high front rise that reduces the risk that the tip plunges in the snow, thus permitting you to ski always relaxed at midpoint.
Constructed with one layer of carbon-aramid fiber on top a paulownia wood core and underneath one layer of carbon-aramid fiber. Strengthened in the upper middle and below the foot by an additional inlet of fiberglass, two phenol plates inlayed to reinforce the screws of the bindings, an X-tape of newest carbon fiber and a ribbon of carbon-Kevlar in the tip. Manufactured where all fiber-layers, above and below, completely traverse the ski covering the sidewalls, this technic adds a lot of strength. Carbon, when mixed with aramid fiber remains extremely light but manages to absorb a high percentage of vibrations.
COMPOSITION
TECHNICAL SPECIFICATIONS
Schwarztor 100S SUPER ROCKER ULTRALIGHT
Total Flat Length (cm)
162
170
178
186
194
Weight (kg)
1,25
1,325
1,45
1,575
1,7
Width Measures:
Front, Middle,Back (mm)
130,100,117
133,102,119
135,104,120
138,106,122
142,108,125
Radius Average (m)
16
17
20
22
24
Radius Center (m)
14
15
18
20
21
Nose Rise Length (mm)
315
335
350
365
380
Tail Length (mm)
165
170
180
190
200
Front Rocker Length (mm)
210
220
230
240
250
Back Rocker Length (mm)
210
220
230
240
250
Running Length (mm)
720
755
790
825
860
Camber Height (mm)
3
3
3
3
3
Nose Height (mm)
93
93
93
93
93
Tail Height (mm)
57
57
57
57
57
Middle Boot From Tail (mm)
including tail protection (mm)
710
740
775
810
845
MATERIAL SPECIFICATIONS

• Black carbon 10-15%
• Made of premium crosslink polyethylene.
• Good abrasion resistance, very low stress level.
• Modified with wax for better gliding.

The steel racing edge provides smooth flex and minimal friction resistance.
The main characteristics of stainless steel are as follows:
• High durability
• Good ductility
• Optimal gliding behaviour
• Improved adhesion
• High mechanical strength

Thin rubber used between the metal edge and fiberglass layers to minimize shearing-induced delamination.
Equalising temperature-related expansion and differing stress-strain coefficients.
Suitability for use over a wide temperature range.
Vibration damping up to the point of component decoupling.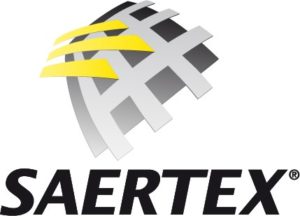 Carbon fibers or carbon fibres are fibers about 5–10 micrometres in diameter and composed mostly of carbon atoms.
Carbon fibers have several advantages such as:
• High stiffness,
• High tensile strength,
• Low weight,
• High chemical resistance,
• High temperature tolerance and low thermal expansion.
Its main use is to serve as a reinforcement in composite materials, which makes it possible to obtain parts having good mechanical properties while being significantly lighter than metal parts.
These properties have made carbon fiber very popular in aerospace, civil engineering, military, and motorsports, along with other competition sports.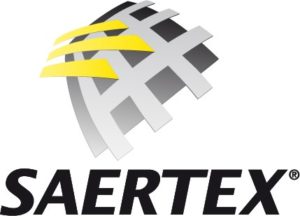 E-glass fibre products are particularly resistant to abrasion and vibration and have excellent flexibility. The glass thread has a higher specific resistance (tensile strength/volumetric mass) than that of steel. This feature makes it possible to develop glass threads that reinforce high performance composites.
The main characteristics of Fiberglass are as follows:
• Good resistance to abrasion and vibrations
• Rot-resistant
• Excellent dielectric strength
• Excellent dimensional stability

The main characteristics of polyamides are :
• Resistance to aging over long periods.
• High mechanical strength and high rigidity.
• Functional tenacity even at low temperatures.
• Excellent dielectric properties.
• Good resistance to abrasion.
10

PHENOL REINFORCEMENT FOR BINDING

In this material, the high-strength papers are impregnated with phenolic resins and compressed into sheets of durable, durable and reactive material.
This material is characterized by its excellent mechanical properties to hold the srews in place.
11

VIBRATION & CRACKING REDUCER

BAND(basalt – fiber+carbon-fiber + aramid fiber)

The unidirectional ribbon is composed from a carbon frame that surrounds a large basalt and kevlar fiber core in a continuous weft.
The Carbon frame provides:
• High stiffness
• High tensile strength
• Excellent impact resistance
The Basalt & Kevlar core provides:
• Excellent dielectric insulation
• High modulus of elasticity
• Excellent vibration damping
12

TORSION STABILIZER

CROSS-BAND(carbon fiber + fiberglass)

The ribbon is unidirectional carbon fiber with continuous weft. It is a light and open reinforcement.
• Narrow ribbons
• Excellent alignment of fibers
• Less crimped with good mechanical properties at 0°
• Ensures the rigidity and stability of the parts

Especially designed for winter sport applications.
Charpy impact strength notched: +23 C°/-25C°
ISO DUR ID1000-147
The material we use is ELASTOLLAN R1000 from BASF.
Glass fibre reinforced thermoplastic Polyester-Polyurethane-Elastomer with exceptional properties, very
high impact resistance, high modulus with at the same time elasticity, low coefficient of thermal expansion
comparable with steel and aluminium.
• Modulus of elasticity – tensile test : 1000MPa
• Density : 1.36g/cm
• Hardness : 60 Shore D
• Glass-fiber content : 20%
• Tensile strength : 50MPa
• Impact + notch strength : +23 / -30
Injected by Injection 74
Certified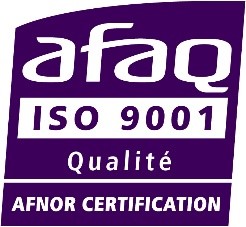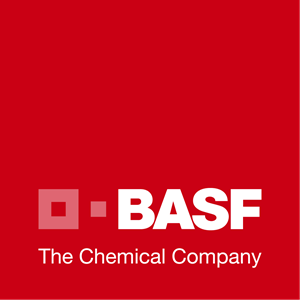 Racing universal wax 500G orange.
Ski wax improves the coefficient of friction performance under varying snow conditions.
Universal 500G designed to match with the varying properties of snow, including crystal type and size, and moisture content of the snow surface, which vary with temperature of the snow.

Bio Based resin is outcoming from the latest innovations in bio-based chemistry.
Bio Based resin is produced with a high content of carbon from plant origin.
The bio-based Carbon content of our supplier's system is certified by an independent laboratory using Carbon 14 measurements (ASTM D6866 or XP CEN/TS 16640)
This is a significant technological advance on the following points: Clarity, colour, performances and guarantees of industrial tonnages availability.
Certified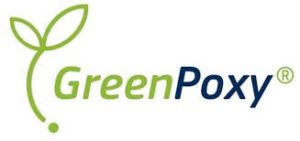 SKI BINDING MOUNTING INSTRUCTIONS
SCHWARZTOR 100 SR UL
DIGITAL SHEET